If you're a political junkie, the next few weeks are nothing to miss out on. A new presidential debate pick'em game offered online for New Yorkers is putting up thousands of dollars in prizes on the political action.
Even if you're a novice, however, this free-to-play game is definitely worthwhile. Your first opportunity to win a share of the cash starts tonight with the first presidential debate.
Details on the FanDuel presidential debate pick'em
Gambling companies in New York can't take wagers on anything related to elections. FanDuel, which operates a brick-and-mortar sportsbook at Tioga Downs and online daily fantasy sports contests, is hosting a free pick'em game and election pool, however.
Here's a video explaining some of the things, including elections, that aren't available to bet on in the regulated US market: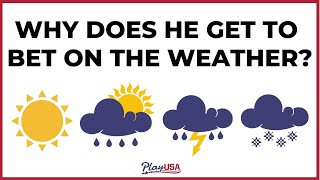 This presidential debate pick'em game is legal because it's free-to-play. The action for the pick 'em game begins Tuesday, Sept. 29, with the first presidential debate.
The debate starts at 9 p.m. ET on most major news networks, or you can stream it live on YouTube.
Chris Wallace of FOX News will moderate the debate. The two main candidates for president will be live on-site at Case Western Reserve University in Cleveland, Ohio.
The debate was originally scheduled to take place at Notre Dame, but the university had to withdraw as the host site due to COVID-19 concerns.
You can make your picks now on FanDuel's app or website. There are 10 yes/no or multiple-choice questions to answer. Each correct answer earns you points. Examples of the questions include:
What issue will the first debate topic address?
Which candidate will be asked to respond first in the debate?
What color will Trump's tie be?
Will Trump refer to Biden as "Sleepy Joe"?
Will Biden and/or the moderator mention Trump's Twitter activity?
How will the candidates greet each other?
Will Biden mention "Scranton"?
Which candidate will be the first to be cut off by the moderator because they are over time?
Will Biden play a song on his phone during the debate?
Will Trump mention "fake news"?
FanDuel will have a similar competition for the vice-presidential debate on Oct. 7. The same goes for the other two scheduled presidential debates on Oct. 15 and Oct. 22.
All four events represent opportunities to win some cash.
Thousands of dollars are on the line
For each of the debate pick'em games, FanDuel will give away $10,000 in prizes. Every person atop the leaderboards for those events will share in that pot equally.
FanDuel will also keep a running tally of points earned across all four events. The people atop that leaderboard will share in a separate $10,000 prize pool.
Finally, FanDuel plans to launch its presidential pool on Oct. 21. That game should follow a similar format but will be tied to the results of the election on Nov. 3.
The company will release more details on prizes for that pool closer to its launch.